News / Fairs / Events – visit us!
"Why shall we use recyclates for the production of masterbatches and compounds? Advantage? – A view!"
Presentation of Dipl. Ing. Norbert Grünewald
on March 30, 2023 · 10.45 am
Fachtagung / 29. März 2023 - 30. März 2023
Praxisforum Kunststoffrezyklate 2023
Werkstoffliches Recycling

---
---
Thank you for visiting us at K 2022 in Düsseldorf.
We look forward to welcome you again at the next trade fair.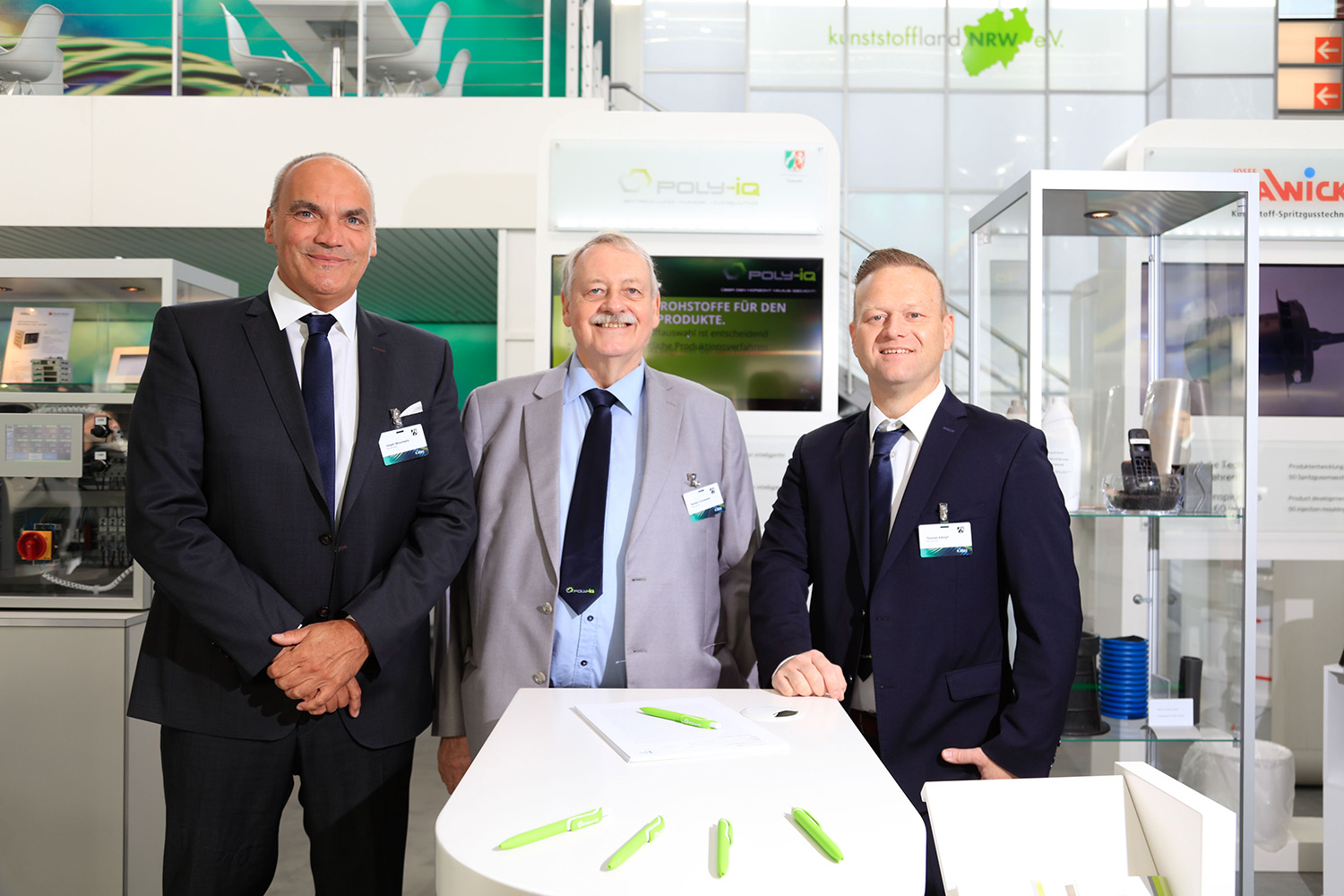 Events in 2022
MASTERBATCH AMI Event on 11th & 12th of May 2022 in Frankfurt
Presentation by Dipl. Ing. Norbert Grünewald:
"Why we have to change customers needs from masterbatch based
on virgin polymer towards masterbatches based on recycled polymer."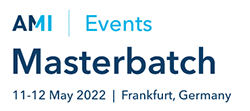 ---
---
---
Events in 2021
After one and a half years of online meetings, Poly-IQ GmbH is looking forward to a face-to-face meeting with you at FAKUMA 2021 in Friedrichshafen.
Please book your tickets online in advance on the following website:
https://www.fakuma-messe.de/en/prices-arrival/
(On-site ticket sales are no longer possible due to the pandemic regulations)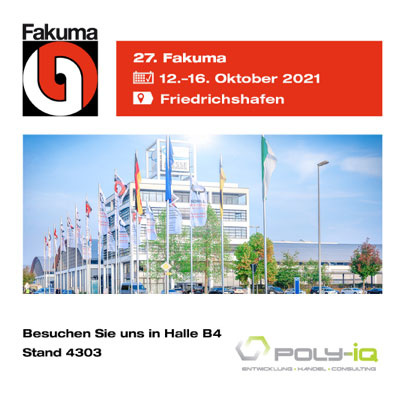 ---
29.09.2021 – 30.09.2021 Plastics Recycling World Expo Essen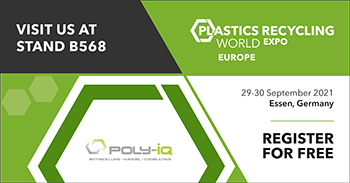 12.10.2021 – 16.10.2021 auf der 28. FAKUMA in Friedrichshafen